Upcoming Google AdWords and Google Analytics Training Dates
Codefixer has finally announced it's Google AdWords and Google Analytics training dates for the upcoming months. The courses have received great feedback and have been fully booked over the last year.
Local industry expert Michael Wall can help you kickstart your career development with hands-on, practical training sessions, whether you're in a marketing role, a business owner or a freelancer.
One to one training options are also available in AdWords, Analytics or SEO. These offer a custom training course tailored specifically to your business needs. The AdWords courses can either focus on improving existing Google AdWords accounts or helping businesses to set up a new Google AdWords account. We also introduce the benefits of Google Analytics and how to link the two in order to get the most out of your PPC campaigns. SEO and Analytics courses can be tailored for the beginner to advanced user.
What have other people said about Codefixer training?
Clients who have taken our training before have had many positive things to say about their experience: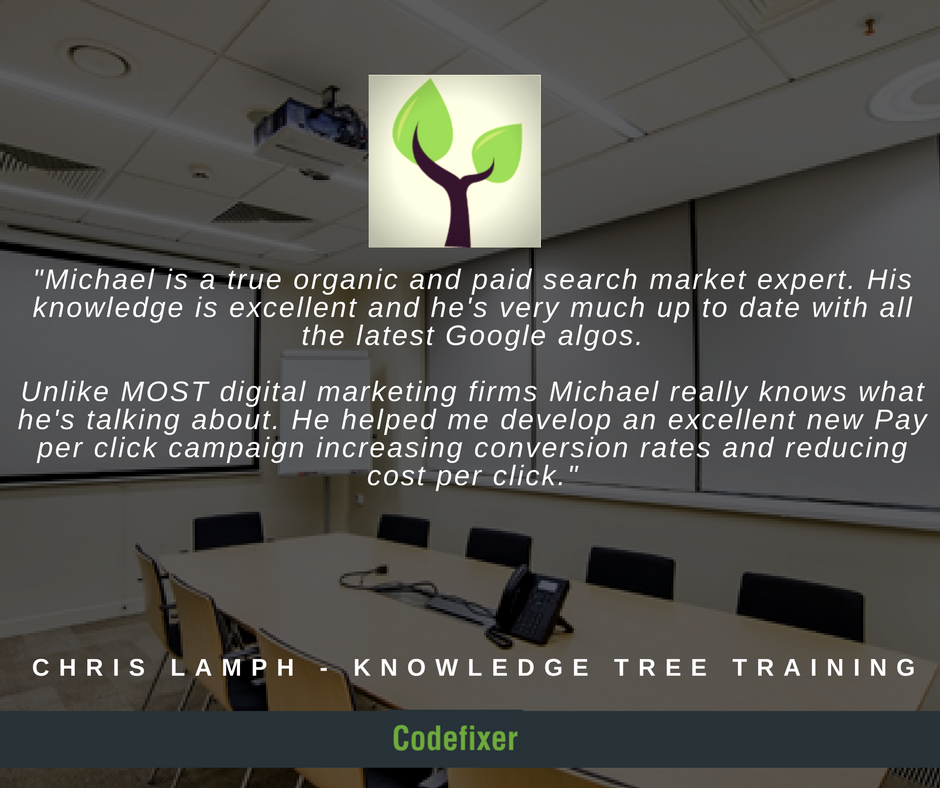 Please get in touch if you're interested in any of our training.