Local SEO Case Study
Project Overview
We worked on a local SEO campaign for a client in the 'Healthcare' sector. Their site was built on the popular WordPress platform. The audit was followed by a 6 month SEO campaign.
Challenge
The rankings were underperforming with very little if any organic traffic. We were tasked with improving the keyword rankings and getting more SEO traffic.
Solution
Our solution was to start with an SEO audit and to clearly pinpoint all the big issues with the site. We recommended how to solve them and to put a strategy in place to get these improvements implemented. With our roadmap complete, we improved, amongst other things, the overall structure of the website with better categorisation, created a more intuitive menu, added breadcrumbs and internal keyword rich links.
We removed index bloat (pages that shouldn't be indexed by Google) and performed extensive keyword research and mapping to better target the services and blog pages.
Result
The result was a dramatic increase in keyword rankings and for a wider range of keywords. The screenshot below shows this huge improvement.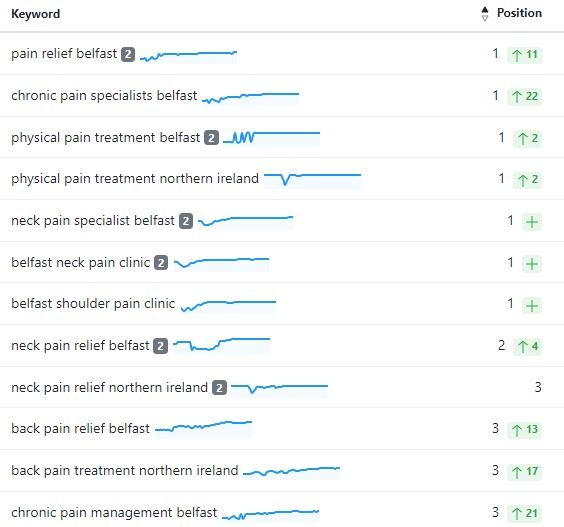 If you need help with your SEO and have a project you would like to discuss then contact us!