Google Ads Specialists
Codefixer has produced outstanding returns on investment for clients through Google Ads, outperforming many of the top PPC agencies in Belfast & NI.
Need to get to the top of Google quickly & for all your keywords?
Pay Per Click and in particular Google Ads lets you pay to be listed at the top of the search engines. We can get you in front of people searching for your product or service.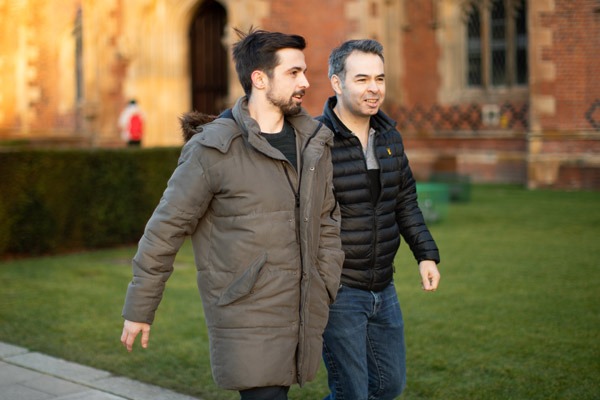 How Does Google Ads Work?
It's instant, you can get straight to the top of Google in no time at all

You can get a lot more traffic, on top of what you already get from SEO

You can set your budget, so you don't spend a penny more

You can decide what keywords you want to rank for

You can decide what regions you wish to target ie. UK, Ireland, N. Ireland
You can decide on how much you want to pay per click

You can see all the clicks and new business enquiries you get

No need to worry about competitors clicking, Google has an anti fraud system designed to prevent repeated clicks and abuse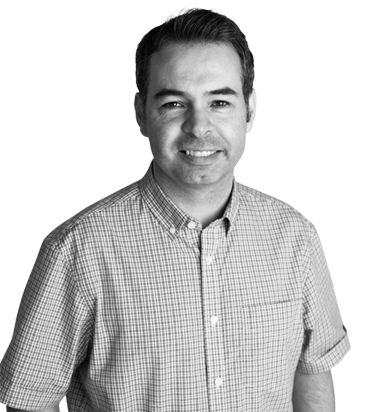 Michael Wall one of Ireland's longest serving SEO and Pay Per Click specialists runs the Google Ads campaigns and has extensive experience working on Google Shopping and lead generation campaigns.
For new campaigns we've Google Ads vouchers worth £400 to give away.
What's the best thing about PPC?
Unlike SEO, with PPC you can get straight to the top of Google in no time at all, and everything such as the cost per click, the amount you spend, the number of conversions are all recorded. We believe PPC should be at least considered as part of any online marketing strategy, and that used in tandem with SEO can provide a very healthy return on investment.
Audit
If you already have a Pay Per Click account we can offer you an audit that will return a list of action points that will help improve your campaign. We see many Google Ads campaigns that are poorly set up and maintained, even successful ones that could do better.
What We Don't Do
Set your campaign to autopilot and just hit you with an invoice every month

We won't charge you exceedingly excessive prices, where the only ones making the money are PPC companies and Google

We won't blind you with technical jargon to cover up poorly performing campaigns
What We Will Promise
One point of contact with an experienced Google Certified specialist

All work carried out by an experienced specialist

Monthly reporting with useful insights and recommendations

Responsive support & dedicated account management

Training and mentoring if requested
Google Shopping Campaigns
As well as running Google Search, Display & Video campaigns, we're experienced running successful Google Shopping campaigns.
We were recently approached by a local Belfast retailer with a poorly performing e-commerce shopping campaign run by another agency and within weeks we had a ROAS of over 2000% generating over £65,000 of revenue per month and on top of that also helped double in-store revenue. December 2019 saw online revenue sales of over £200,000 and a cost to revenue of 4%. The previous 2 agencies had achieved sales of just over £20,000 during December 2018 and 2017.
Google Ads Training
We also offer 1-1 custom or small group Google Ads training to businesses throughout Northern Ireland and Ireland. The training is extremely helpful for businesses that wish to manage their own campaigns or for those that wish to have an understanding of what their Google Ads management teams are actually doing.
Yell & Other Google Ads Agencies
We've taken over campaigns run by Yell and other agencies and consistently performed well against them. One recent Yell customer we worked with was able to make a £10,000+ saving with a couple of days of work and still increase calls and leads. We can get you more clicks with less spend and cheaper conversion costs. We have consistently done this for the numerous accounts that we have taken over from other agencies.
Codefixer took over a campaign run by another local award-winning and high profile Google Ads company that also specialise in Google Ads. Within a month or two the conversion rates were up well over 400%, the campaign had roughly 14 conversions a month when Codefixer took over from the previous company, they reached 69 conversions within a couple of months. A year later we are getting over 100 good quality conversions a month. This was with less spend than the original Google Ads agency had, and the same goals being tracked. We thrive on taking over poorly performing or mediocre campaigns and turning them around.
Frequently Asked Questions
What types of products/services should you advertise on Google Ads?
Corey Lendrum
2020-08-25T11:40:13+00:00
We have had monumental success with a vast array of products and services on Google Ads and always offer a free, no-obligation consultation for Google Ads clients to evaluate opportunities and give a prediction, based on our experience, of how your Google Ads account should perform. We have over 90% customer retention with the many of our clients staying with us for multiple years.
Google Ads is most profitable for products or services with;
A high customer lifetime value – Businesses that can expect customers to return over a long period of time, such as Solicitors, Dentists, or residential services.
High Margins – Products or services with high margins allow us to more aggressively target users to allow us to compete better in the market place, such as electrical goods, manufacturers, or large B2B sellers.
Large product/service ranges – Businesses with a large & diverse range of products or services allow us to more accurately target users for the most profitable/desirable products or services. For example, business services, or e-commerce websites with large product catalogues.
Online/Mobile Businesses – Businesses that don't have a physical location or that travel to the customer's location find Google Ads allows us to target users in locations that you choose, this saves time, and money on travelling to further away locations to generate the same work. Our home improvement businesses find cutting down on travel times allow them to manage a larger number of customers, whilst choosing to prioritise advertising services which are of most value to the company.
Specialist products/services – Business with little to no competition online benefit from lower cost-per-click, and can more easily corner the market getting you to the top of the page, consistently, for your chosen products or services. We have clients who offer parking services who appear on over 80% of searches for keywords we are bidding on.
 Newsletter Sign-Up
Sign up and get all the latest SEO & Google Ads industry articles and tips first!