The Team
A small talented team of experienced digital marketers producing exceptional results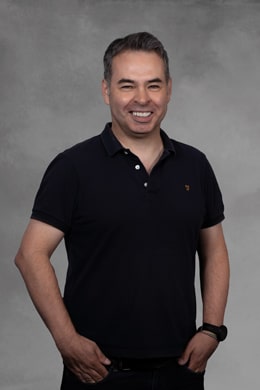 Michael Wall
Michael Wall is one of Ireland's longest-serving SEO and Google Ads specialists with over 20 years in the search marketing industry. Michael is a self-starter, having taught himself HTML and Active Server Pages that helped him build dynamic web sites and create software packages that he successfully sold online all over the world to web developers using SEO and Google Ads.
Highlights include getting a link on PayPal for his software, having 3 online client meetings in 3 different continents in the one day back in the early 2000's, and working with lots of different businesses and people that have all taught him so much.
Michael still has the same passion for digital marketing that he had when he first started. As well as running campaigns for clients Michael gets a lot of satisfaction from sharing that knowledge with others.
Skillset: SEO, PPC, Google Analytics, WordPress
In his spare time Michael enjoys running, traveling and following Tottenham Hotspur (sometimes!).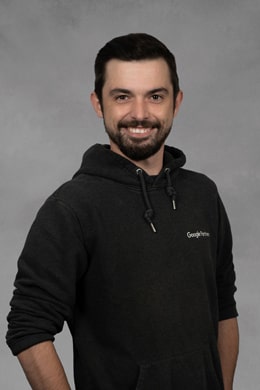 Corey Lendrum
Corey, the resident Google Ads expert at Codefixer, joined Codefixer in October 2018 and is the main person of contact for our Google Ads clients. Corey has nearly 10 years of experience working in Digital Marketing after becoming involved with the industry as a student whilst studying Business Management, Sales & Marketing. Corey has worked in a huge variety of industries which helps him adapt to our varying client requirements and ensuring all clients are shown the high levels of quality they've come to expect through the years with Codefixer.
Skillset: PPC (Bing & Google Ads), Google Analytics
In his spare time, Corey can be found fishing, driving or cleaning his Volvo, or wandering about the great outdoors somewhere.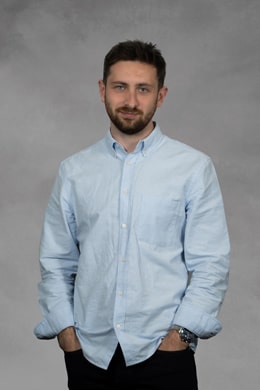 Ray Brown
Ray is the technical SEO analyst at Codefixer. He has a passion for SEO and years of industry experience and knowledge in all things digital marketing. Coupled with his SEO experience Ray has an IT background and is a Cisco qualified specialist.
Skillset: SEO, Google Analytics
Ray is a coffee aficionado who enjoys visiting all the best coffee shops in Belfast.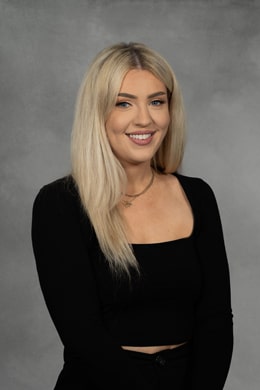 Rachael Colhoun
Rachael is a Junior SEO Specialist at Codefixer, joining the company in 2021 after completing her Masters in Marketing from Queen's University, Belfast. Rachael also has an Undergraduate degree in Fine Art, with over 5 years experience as a Freelance Artist, managing her own website and social media. She brings a creative flair to the Codefixer team, focussing on SEO-led content and On-page SEO.
Skillset: SEO, Content, Google Analytics
In her spare time, Rachael enjoys painting, online shopping/selling and hanging out with her grumpy cat!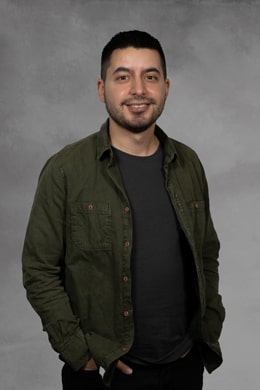 Doruk Yamac
Doruk is our PPC Executive at Codefixer. He produces search, display and shopping campaigns and strategies to help our clients grow their sales and leads. Doruk has an academic background specialising in online consumer behaviour, which he brings to the role along with his previous online retail sales experience.
Skillset: PPC, Google Analytics, Landing Page Design, Google Data Studio
Away from the desk, Doruk will most likely be found being dragged around by his dog in one of Belfast's parks, wandering the streets with his Polaroid camera or tinkering with small electronics.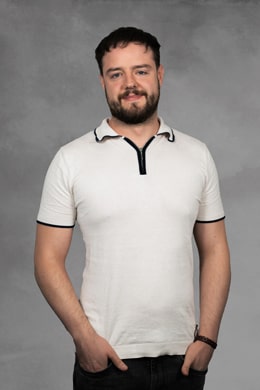 Mark Johnston
Mark is a Junior SEO Specialist joining Codefixer in 2022 after previous SEO experience: freelance and agency. Mark also has an undergraduate degree in Business Studies. He enjoys learning more about SEO with a focus on SEO strategy and audits.
Skillset: On-page SEO, Technical SEO
In his spare time, Mark enjoys his SEO side projects, the gym and board games."
Codefixer also has built up a trusted network of developers and experienced digital marketers that can be used on a project by project basis.
 Newsletter Sign-Up
Sign up and get all the latest SEO & Google Ads industry articles and tips first!