FREE SEO & AdWords Consultation
Find out why your SEO and AdWords isn't working for FREE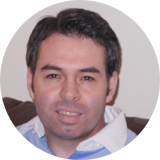 If your SEO or AdWords aren't working, or your competitors are outperforming you, then this is a great opportunity for you to come and visit us and meet our SEO expert Michael Wall face to face for a free 30 minute consultation or schedule a call if you would prefer that. Michael is a Google certified professional, and one of Belfast's longest serving search engine consultants.
Michael will discuss your SEO and AdWords strategies and how they are currently performing. You will receive a mini audit and excellent advice on how you can improve your rankings, the opportunities you are missing and how you can get more business online.
Our guarantee to you is, if you feel the consultation hasn't been worth your while we'll donate £50 to your charity of choice.
There are no strings attached, we enjoy helping businesses and giving a little bit back.
There are no pushy follow-ups calls or commitments on your behalf.
If you like what you hear from the consultation and would like to work with us, then that's brilliant.
Training Opportunities
Maybe you'd like to manage your own Google AdWords or SEO campaigns, or at least know what your digital marketing agency is up to. We also provide public and custom training in SEO, Google AdWords and Google Analytics.
Fill out the form below to get your Free Consultation. This offer is extended until the 1st May 2017 and limited to the first 5 businesses to be selected.