Google My Business
Get More Local Traffic, Get Listed on Google My Business
In a recent survey, Conscore found that 78% of mobile searches with LOCAL INTENT resulted in an offline purchase (usually within a few hours). In a separate survey Ipsos found that conversions after a local search were 2 xs as likely as non-local search, and half of smart phone searchers visited an offline store within 24 hours following a local search.
If you want to tap into that local business you've got to get found.
Get Listed on Google Maps
It was called Google Places but now the Google Maps listings are called Google My Business.
At Codefixer we encourage all our clients to get on the map, to be found by those local searchers. A Google My Business listing in combination with Google Organic listings and Google Adwords will boost your page rankings.
Though Google set out with the intention of making Google My Business simple, it has been dogged by a number of issues that make it beyond the expertise of most.
Codefixer can
Help you set up and verify your listing on Google My Business
Help you optimise your listing
Help you with duplicate listings, ensuring you show up in the Google My Business listings while avoiding local penalties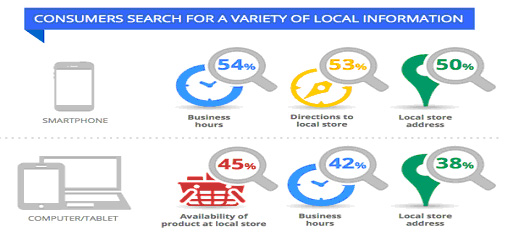 Another research finding stated that
"One in three searches on smartphone occur right before consumers visit a store".
In addition the majority of store visits following a local search happen within a 5 mile radius of the user's location. The evidence is clear that "search with local intent" could represent a significant boost to your business. Now's the time to put your business on the map.