Hyde Air Park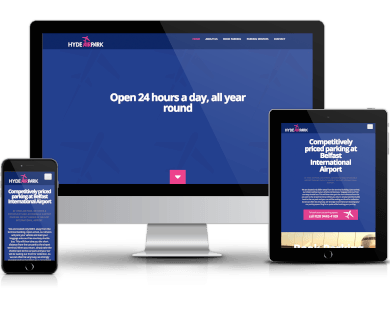 Hyde Air Park
Hyde Air Park provides car parking at Belfast International Airport.
Mailchimp Newsletter Campaigns
Hyde Air Park needed new customers quickly after a re-brand and a dramatic drop in Google organic traffic.
The quickest and easiest way to get traffic without redeveloping the site was to set up and run a Google Ads search campaign.
The campaign took 10 days to get up and running and have the conversion tracking in place. Straight off the bat, we got the client bookings.
With ongoing monthly Google Ads management, we were able to triple the traffic, lower the cost per click dramatically and treble the number of enquiries.
Working closely with the client the campaign continues to evolve and improve.