Reid Black Solicitors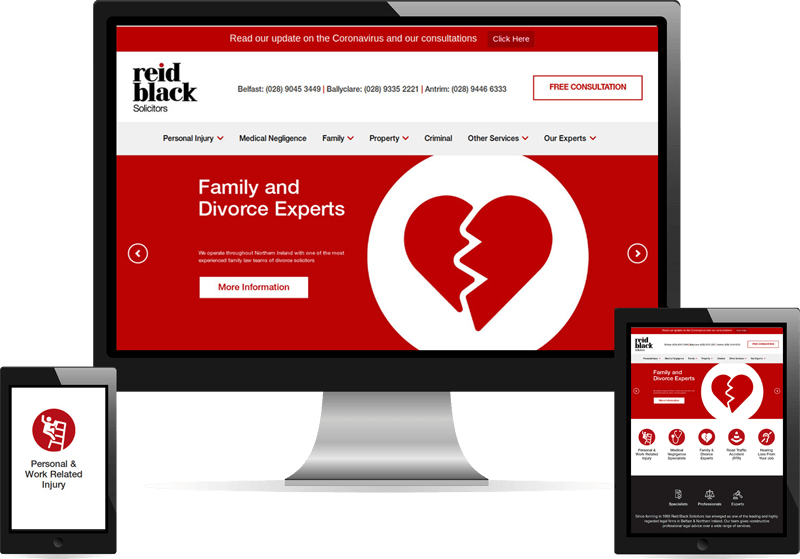 Established in 1993, Reid Black Solicitors is one of Northern Ireland's leading legal firms specialising in RTAs and Hearing Loss Claims. They also have highly respected Property, Criminal and Family Law Teams.
WordPress Maintenance & Security
Reid Black wanted to expand their business, increase their profile and get more clients. To support their ambitions, they needed to improve their Google rankings. With increased visibility in Google they'd get more enquiries for the legal services that they specialise in.
We built a new fast website that has been designed to work well on desktop and mobile. We ran a dual strategy for Reid Black, using both SEO & Google Ads to maximise the amount of traffic and new enquiries they would receive through Google. 
Reid Black is now top of Google for a lot of the services that they specialise in. Many of their rankings have gone from page 5 to top 3 of Google. Over the last number of years they have moved from 1 office to 3 and have an increasing number of expert solicitors.