Solv Group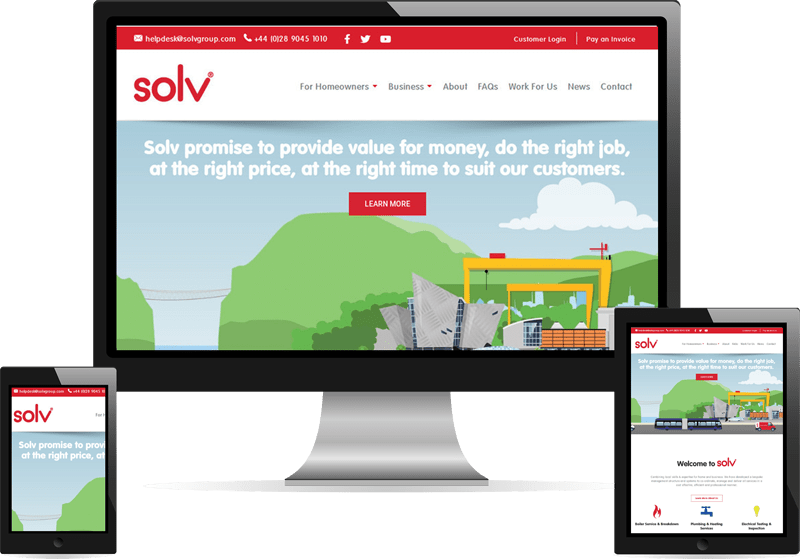 Solv Group provides plumbing & heating, portable appliance testing and facilities management services to residential and business customers across Northern Ireland.
WordPress Maintenance & Security
Solv Group wanted to expand their business, increase their profile and get more clients. After conducting an SEO Audit on the website it became pretty clear that the Solv Group website was under-performing. The mobile experience was awful and suffered from really poor user engagement.
We built a new responsive WordPress website, provided WordPress training to staff, and ran a Google Ads campaign.
The new website, along with new Google Ads search and re-marketing campaigns, an improved Google My Business strategy and a joined up online marketing campaign has significantly increased the number of visitors and enquiries in a short period of time.
Client Testimonial
"I've been dealing with the guys at Codefixer for our new business website development and I am so delighted with the finished product. I would have no hesitation recommending them." Lauren McDonald