Responsive Web Design
Stylish responsive web design that works on all devices
Our web design solutions are ideal for small to medium sized businesses. We have experience building small-scale 'brochure' websites right through to larger e-commerce solutions.
We like to build clean, colourful, easily navigable, and professional looking websites
that rank well in Google.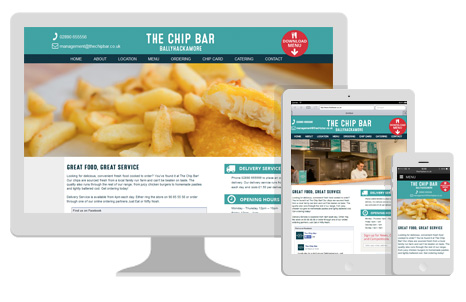 We offer a comprehensive service beginning with domain registration to logo design, website layout, programming, content management, deployment, website statisics and promotion. We can also work opensource systems such as WordPress.
Over the past 10 years we've helped scores of businesses build a stronger presence on the Web. Here's just a small selection:
View some of our other showcase clients.
An important element of what we do is branding. Branding is about strategy: maximising your online presence, reaching your target audience and building a loyal customer base. It is also about identity: building a site that represents you and your unique business culture, a site that is instantly memorable through outstanding originality and creativity. Our team can deliver on all these essentials.
Web Design for Mobile
Codefixer also offers mobile website design. Most traditional websites look and function poorly when viewed on mobile devices. We can design good looking mobile sites that are easy and quick to browse through. Basically, we make your site 'responsive', which means it will adapt to whatever device it is being viewed on. The world is rapidly going mobile and we are here to help you stay ahead of the game.

Contact us for more information or a free quote